Welcome
Shabellebank and &FiiQ
There was a meeting held in Fiiq town this morning that was held by the awareness group of Shabelle Bank for Erer and Nogob regions.
This meeting which was attended by different sectors of the society and government workers had discussed many issues that are important for the development of both sides.
The conclusion of the community has promised to support Shabelle Bank every time.
Read more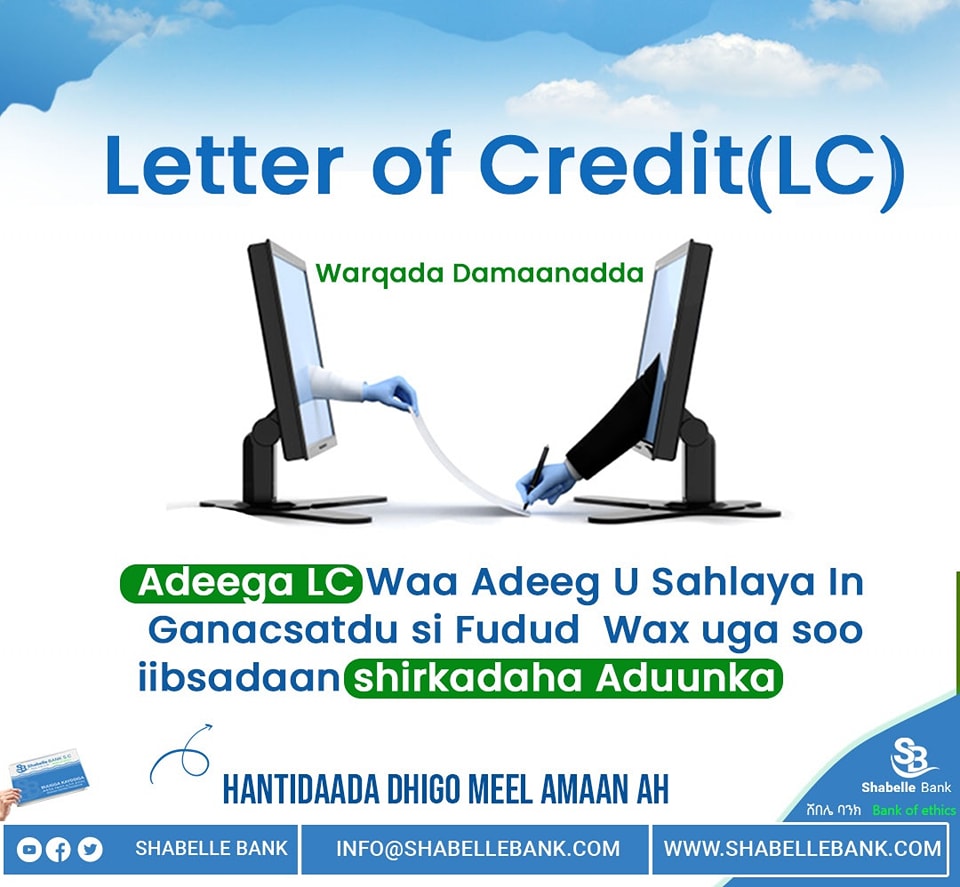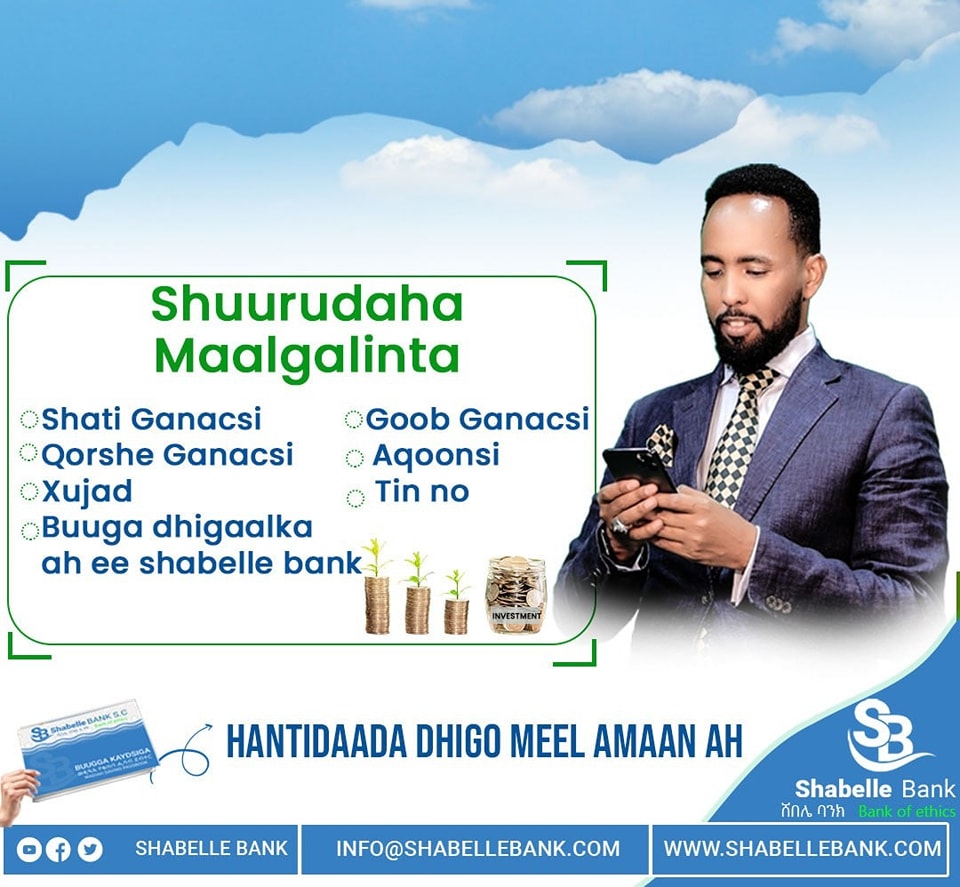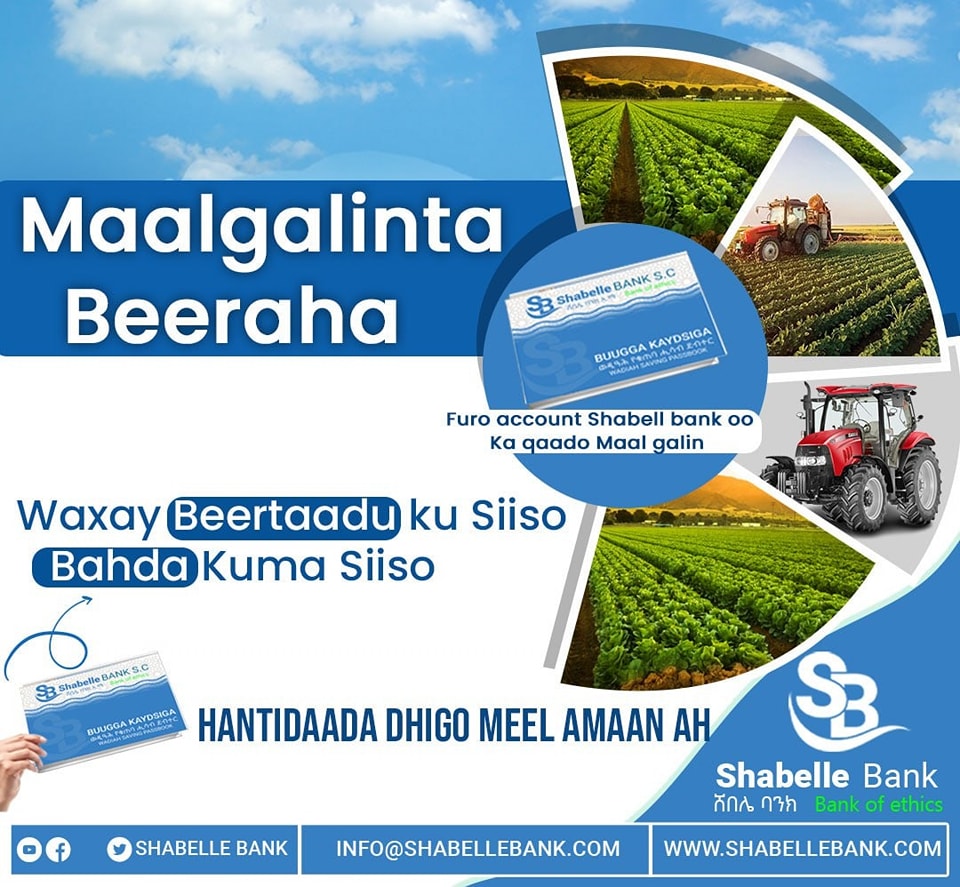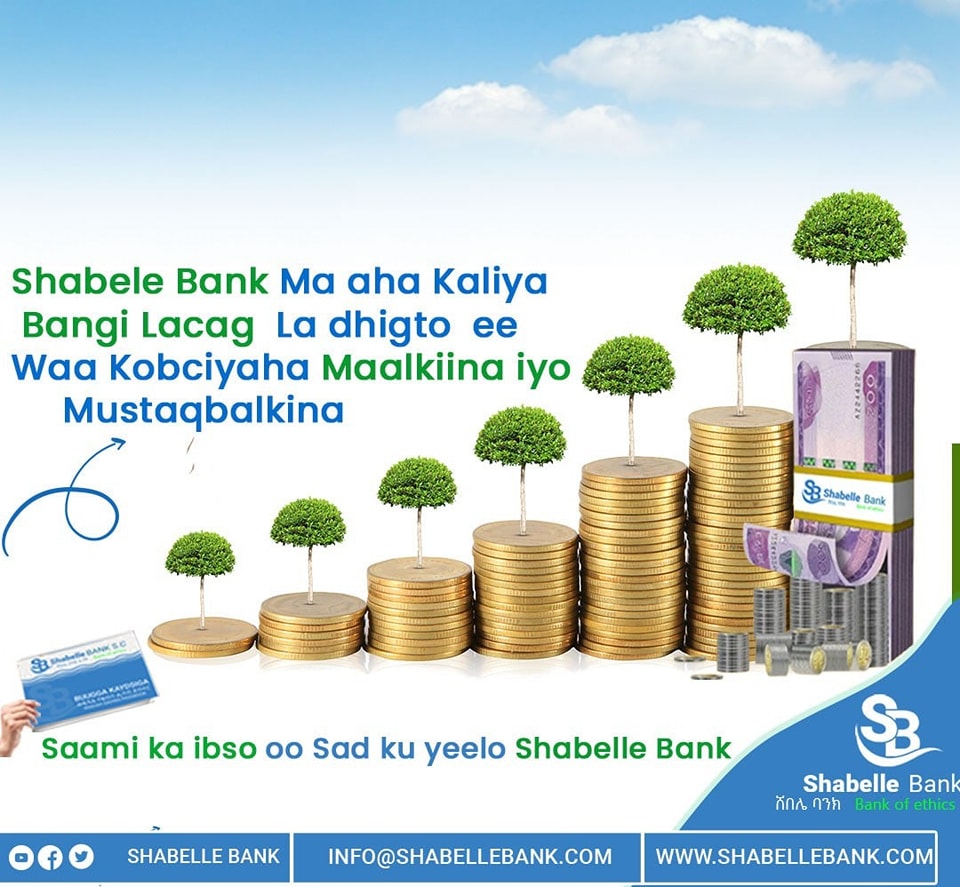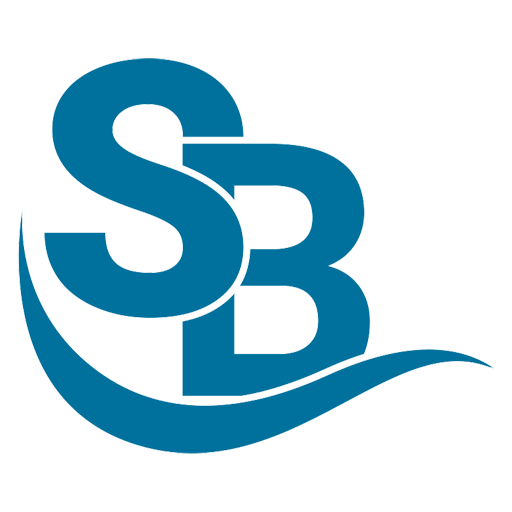 Our Services
We Give You control
Shabelle Bank is a fully licensed commercial bank in Ethiopia, which conducts all its operations under the principles of Islamic banking. The bank offers the full spectrum of financial services, which includes retail banking, SME
Call Us Anytime
+251257756976
Email direct
info@shabellebank.com